Provincial Nominee Program (PNP) Canada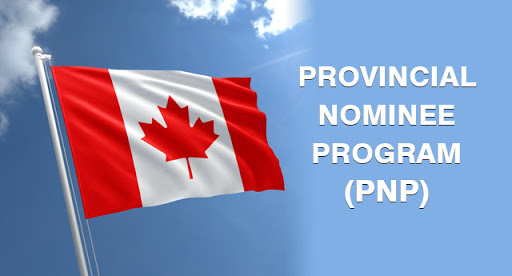 ICCRC Canada Authorised Immigration Consultant & Saskatchewan Immigration Licensed Consultant in PUNJAB (INDIA)
About PNP Background:
Provinces and Territories can select people who want to immigrate to Canada and settle in a specific Province or Territory. Certain Provinces and Territories have the option to nominate potential immigrants using their Provincial Nominee Program (PNP) which is based on a particular Province's agreement with the Federal Government of Canada. By doing this the Provinces can attract and retain people who are most likely to settle permanently in that Province and who have the ability to contribute towards the Province's economic success and advancement as well.
Every Canadian Province except the Province of Quebec (Quebec has a different selection system) and two of the territories administer their own PNPs. The Provinces and Territories who participate and administer their PNPs, sign agreements with the Federal Government which enables them to nominate individuals who meet their program specific requirements.
Provinces and Territories which operate PNPs design and implement their own selection requirements which fits the work force requirements in a Province or Territory. These requirements differ depending upon the businesses which are consistently looking for workforce and find it hard to recruit talent locally.
Applicants who meet the selection requirements of a particular Province or Territory may make an application to that Province for nomination. The provincial immigration department will review that application. If the applicant qualifies and meets the requirements of the PNP program or stream, they receive a confirmation of nomination from that particular Province. The nomination certificate allows an applicant to make an application for permanent residence to the Federal immigration department i.e. Immigration, Refugees and Citizenship Canada (IRCC). The final decision that if the applicant meet all other requirements under the immigration law always rests with the Federal government and IRCC will check the admissibility requirements such as medical, criminal and security background checks and may ensure that the applicant still meets all other requirements.
There are two types of PNP nominations, the first is "Base" nominations and another is "Enhanced" nominations. All provinces (except the Province of Quebec) has a PNP which is designed to meet the workforce requirements. The Provinces and Territories which operate PNPs require that applicants who intend to receive a nomination from that particular Province or Territory make an application and provide all supporting documents to prove that they meet the requirements of a particular program or provincial stream. The nominations issued under the normal streams (out of Express Entry system) are called "Base Nominations".
Most Provinces and Territories have also adopted the Federal express entry route and have designed some programs in which applicants who qualify under the Federal Government's Express Entry system can make an application for nomination. These applications are processed almost on the similar criteria except that the applicant must qualify under one of the programs, which falls under the ambit of Express Entry i.e. Federal Skilled Worker Program, Federal Skilled Trades Program or the Canadian Experience Class. Nominations under the Express Entry system are called "Enhanced Nominations".
The Provinces and Territories carefully assess an applicant's intention to settle in a particular province. As retention is, a major problem for Provinces because the Canadian Charter of Rights and Freedoms allows right to mobility for Permanent Residents and Canadian Citizens. To see if you qualify to make an application for nomination under PNP of a particular Province or Territory, please feel free to contact us: at info@theimmigrationlounge.com or submit a Free Assessment form through the link provided on our website and our experts will get back to you with a thorough assessment of your profile.
Most popular Provincial Nominee Streams are:
Ontario Immigrant Nominee Program – OINP,
Saskatchewan Immigrant Nominee Program – SINP,
Nova Scotia Nominee Program – NSNP,
Alberta Immigrant Nominee Program – AINP,
Manitoba Provincial Nominee Program – MPNP
British Columbia Provincial Nominee Program – BCPNP,
Atlantic Immigration Pilot Project – AIPP
Quebec Immigration Program